Must Read Before Using the MVL Bridge
MVL is going to establish various blockchain services in Binance Smart Chain system. The MVL Bridge will allow MVL tokens be transferred from Ethereum network to Binance Smart Chain.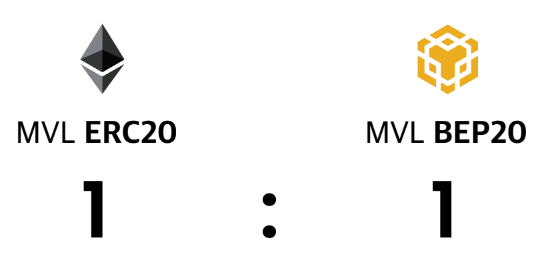 ​

​
MetaMask is an open source Ethereum wallet, and it supports all ERC20 tokens in Ethereum blockchain and network. Metamask could be used in an app, but please download web extension program for smooth utilization of the MVL Bridge. As of now, MetaMask supports browsers including Chrome, Firefox, Brave.
​

​
Binance Smart Chain, independent from the existing Binance, was newly developed to support and supplement smart contract dApp ecosystem. Binance Smart Chain is compatible with Ethereum Virtual Machine(EVM), and can support Ethereum ecosystem's tools and dApps. MetaMask can be set to work in Binance Smart Chain, though it is an Ethereum wallet.
​

​
MVL Bridge is a service supporting a cross-chain transfer of MVL ERC20 and MVL BEP20.